I have a confession to make. I'm obsessed with barnwood, barbed wire and blue jeans. Yes, it's true. I can't help but collect pairs of old warn out denim jeans, piles of discarded wire fencing and whatever pieces of gray, aged lumber I can get my hands on. 
I'm sure my husband thinks I have lost my mind at times, especially when the ranch lady down the road brings me a big Rubbermaid tote full of old ripped and stained jeans or when I stare dreamily at old dilapidated sheds and barns as hundreds of uses dance through my mind.
One thing is certain, I live in the perfect place for such an obsession. Whitlash, Montana is a tiny community in North Central Montana only 5 miles from the Canadian border and right in the middle of the Sweet Grass Hills. When I say "tiny" I mean it. We boast a population of about 7 people in the actual town with a number of large cattle ranches spread out over miles in either direction.   

Despite its size and remoteness, this has to be the most beautiful place I have ever lived.  You can read a nice article about the  Sweet Grass Hills .
My obsession perhaps began as a result of making due with what we have or maybe it's simply the artist in me that is constantly seeing beauty in unlikely objects. Whatever the cause may be, I am so blessed to be able to have turned my obsession into a growing home business and hope you will also see the beauty and bit of history in my pieces.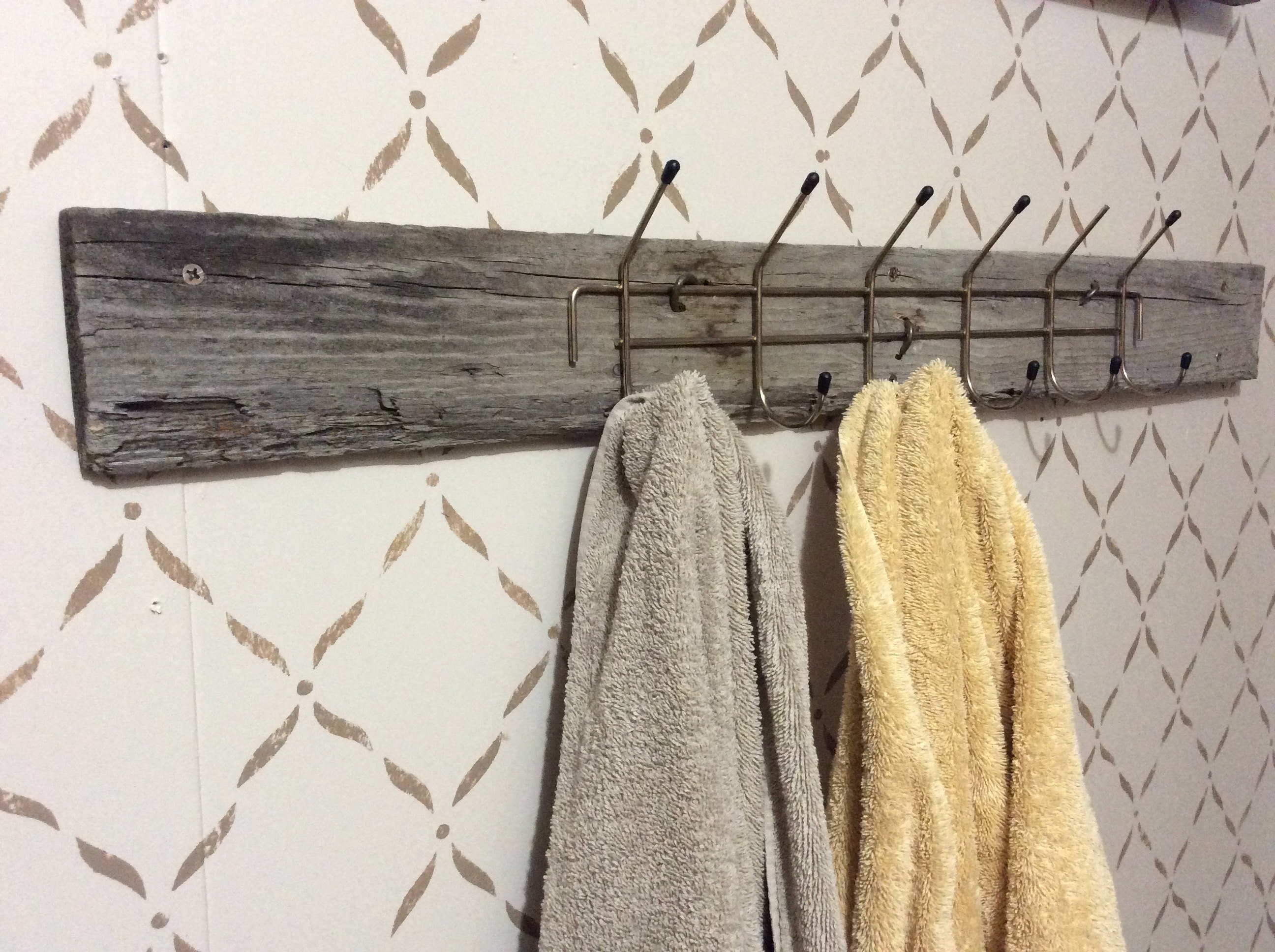 One of the first items I made out of barnwood was this very simple towel rack in my bathroom. I found the hooks on a broken hanger in an old house and gave them new life by using used fence staples to attach them to a piece of old gray board from the scrap lumber pile by the barn.  I've made Coat hanger/Coat Hooks since then that look much nicer.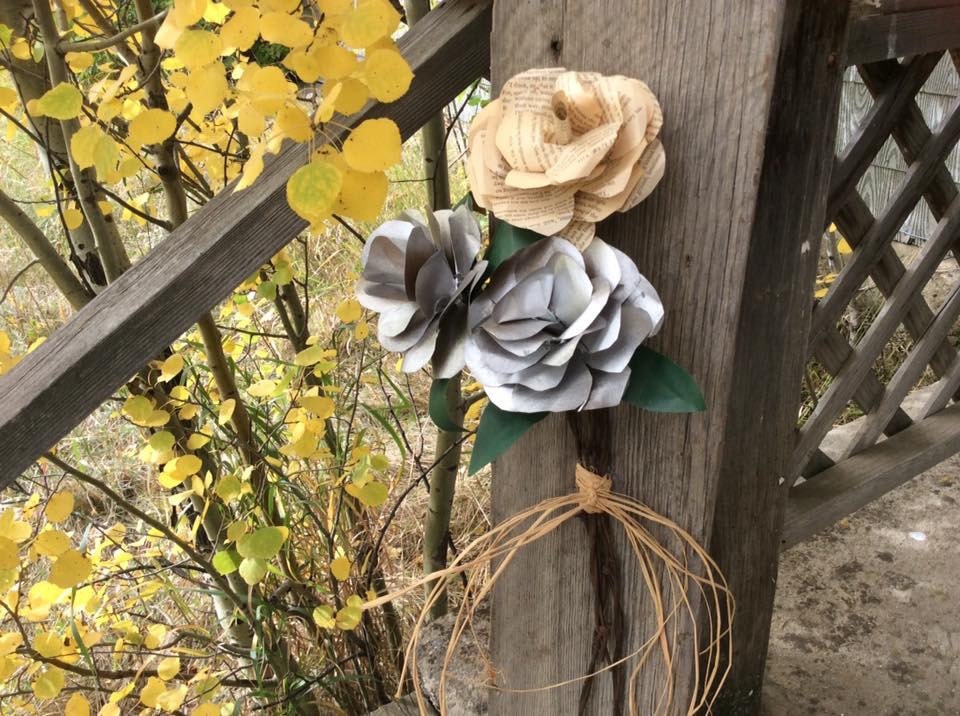 One day I was looking at an online article showcasing some paper flowers and my artists eye came alive. Why not use paper sacks and book pages to make roses? And what if I used barbed wire to make the thorny stems? After crafting the roses and spray painting some of them silver, it was back to the lumber pile to find a unique board to display them on.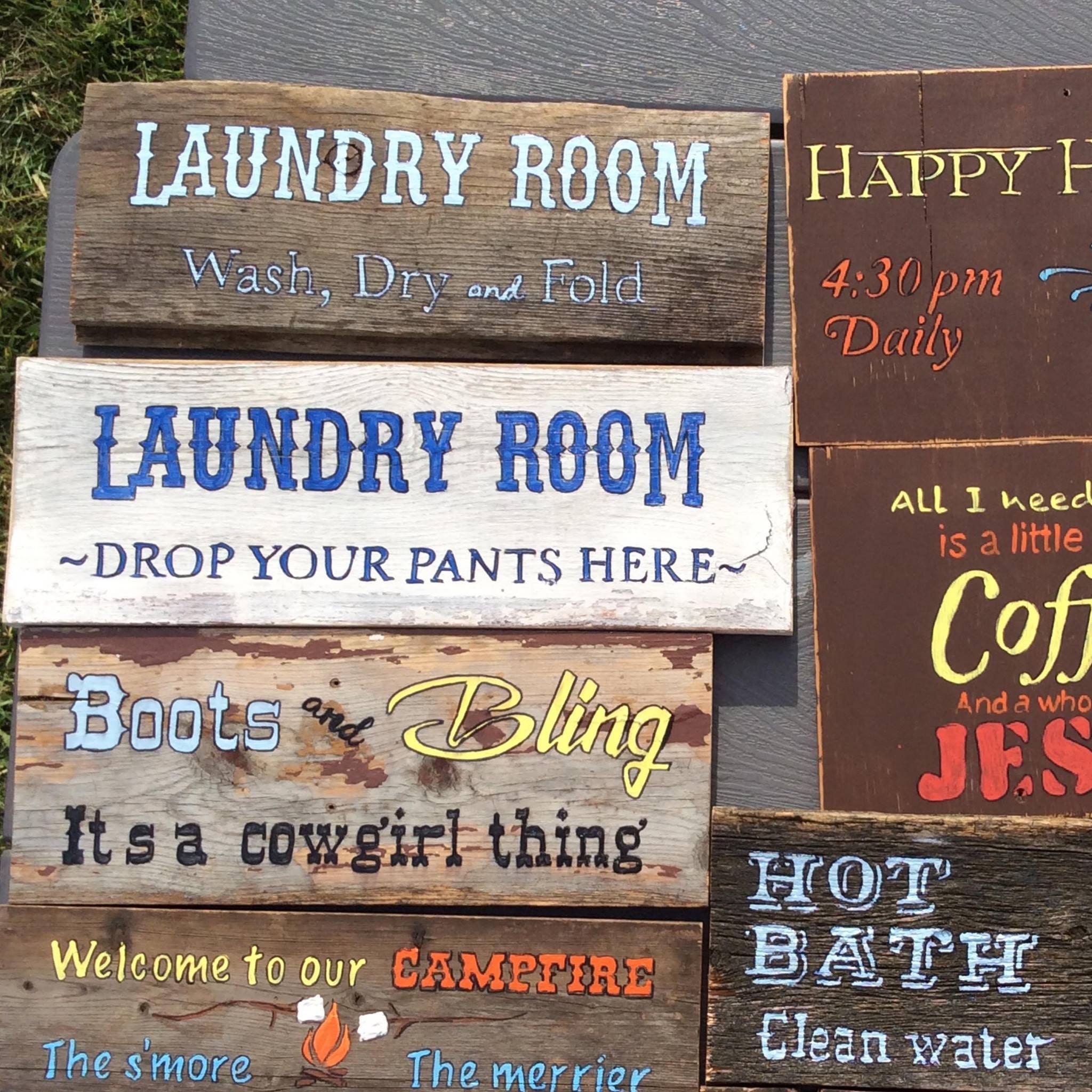 I painted my first barnwood signs simply to give as gifts and to decorate my home and a couple of rental cabins we own. I didn't have a stencil cutter at the time so I used my computer and printer to print out the wording or design I wanted. I then transferred the pattern by tracing over carbon paper and then painstakingly painting them by hand. 
It wasn't long after that that my husband gave me a stencil cutter as a gift and I began making signs to sell on Etsy.   Most recently I added my own website.  Www.brokenmountainssigns.com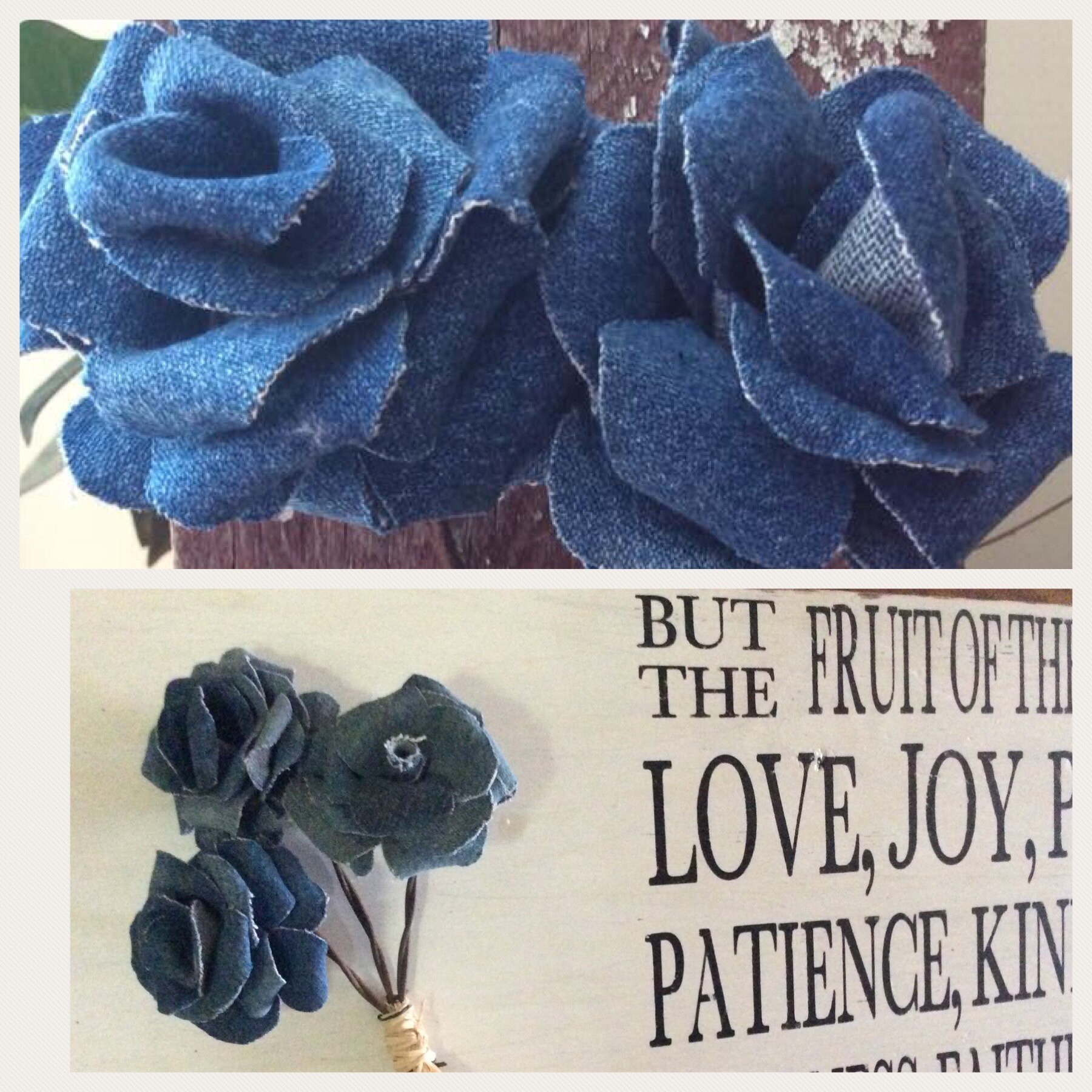 I love incorporating barbed wire and denim into my signs. This is a very unique, rustic and truly western look.